18th South Central Regional Director Endowment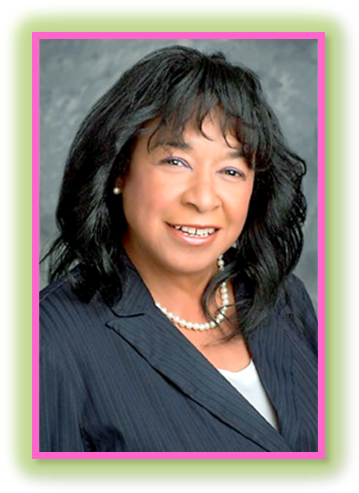 Dr. Jacqueline Dansby
Dr. Jacqueline Dansby was elected as the 18th South Central Regional Director of Alpha Kappa Alpha Sorority, Incorporated in 1990. Re-elected in 1992, she served two terms in this position. Her tenure was characterized by a warm and positive spirit of sisterhood, a passion for excellence, tireless energy and enthusiasm, innovative approaches, solid commitment, and attainment of goals. She served under the dynamic leadership of Mrs. Mary Shy Scott, International President. The international program theme, "Creative Strategies for Action: Addressing the Crises of the 1990s", served as a blueprint for programs across the region.
Shortly after having been installed as the 18th South Central Region, she led an effort within the region to respond to residents in southern Louisiana affected by Hurricane Andrew. An outpouring of compassion and assistance was displayed by chapters and individual members to reach out to residents in need through donations. In 1992, Dr. Dansby served as the hostess Regional Director for the International Conference within South Central Region. At the time that the international conference was hosted in New Orleans, Louisiana, it was the most well attended Boule in the history of Alpha Kappa Alpha. Dr. Dansby worked closely with chapters in planning exciting regional conferences. Sites of South Central Regional Conferences from 1990 to 1994 were Lafayette, Louisiana; Austin, Texas; Monroe, Louisiana; and San Antonio, Texas. Prior to the formation of Cluster Coordinators and Site Committees or the Heritage Committee, Dr. Dansby planned and implemented with the assistance of hostess chapters all Cluster Retreats within South Central Region throughout her tenure. She also traveled to numerous cities and conducted investigations of hazing and/or other alleged violations of the Sorority's Constitution and Bylaws.
Dr. Dansby composed as well as created the graphic design and layout of informative newsletters sent to chapters monthly within South Central Region. The title of her newsletters was "South Central Insight". During her tenure, South Central Region grew with respect to the number of members and chapters. South Central grew from being the fourth largest region when she took office to becoming the third largest chapter within Alpha Kappa Alpha by the time that she left office. Dr. Dansby chartered the following chapters: Tau Iota Omega, Tau Kappa Omega, Tau Zeta Omega, Tau Rho Omega, and Pi Mu.
South Central Region accomplished many achievements that distinguished it during Dr. Dansby's Administration. The first African American female astronaut, Mae Jemison, was initiated during Dr. Dansby's tenure as South Central Regional Director in Houston, TX. Also, South Central Region received awards for its contributions to EAF including a trophy. A focus of her administration included development of leadership among undergraduate members. She nurtured undergraduate members and met with them at every cluster retreat in an undergraduate round-up.
Dr. Dansby has been active in her involvement in Alpha Kappa Alpha. Dr. Dansby has served as a presenter at numerous Boules, Leadership Conferences, and Regional Conferences across the United States and the International Region. She also has served as a keynote speaker during numerous luncheons, dinners, and conferences for such special occasions as Founders' Day, membership intake, and other special events. Dr. Dansby was named to the Ivy Tree of Honor in the Corporate Office for her support of the COIP Initiative. She also is a Life Member of Alpha Kappa Alpha Sorority, Incorporated.
Dr. Dansby has serves as Chairman of the International Nominating Committee, and Chairman of the International Membership Committee. Other International Committees on which Dr. Dansby has served includes the Structure and Operations Committee, Constitution and Bylaws Committee, Heritage Committee and the Reinstatement Committee.
While completing her undergraduate degree with three years with a double major in Mathematics and Chemistry, Dr. Dansby was initiated in Delta Rho Chapter in San Antonio, Texas in 1969. She served Delta Rho Chapter in the coveted office of Dean of Pledgees. She is fortunate to have received a truly blessed orientation to Alpha Kappa Alpha; her graduate advisors were the late Mrs. Mattie Terrell Lewis, Mrs. Julia Knight, and the Mrs. Leona Williams. As an undergraduate member, Dr. Dansby greatly admired Soror Faye Bryant, a young, vivacious, intelligent, saavy, South Central Regional Director and subsequent International President, who became her role model. Upon her graduation from the University of the Incarnate Word, she immediately transferred to Alpha Tau Omega Chapter and has been continuously active since her initiation. Shortly after transferring to Alpha Tau Omega Chapter, Dr. Dansby was appointed by the late Mrs. Bessie Hodges, Chapter President, to serve as Chairman of the Membership Committee. Having demonstrated a capacity for leadership, Dr. Dansby subsequently was elected by Alpha Tau Omega Chapter to serve as Recording Secretary, First Vice-President, and President. She also has served as Parliamentarian of the chapter.
In addition to having earned a B.A. degree from the University of the Incarnate Word, Dr. Dansby holds a M.A. degree from the University of Texas at San Antonio, and a Ph.D. degree from Texas A&M University in College Station. Professionally, she serves as Executive Director of the Upward Bound Pre-College Program at St. Mary's University and an adjunct professor.